Jammu
Multimedia
Sports
Progressing J&K: J&K Sports Policy-2022 unifies all stakeholders to promote sports in J&K UT
Rs. 19.96 Crs allocated for procuring sports equipments for school children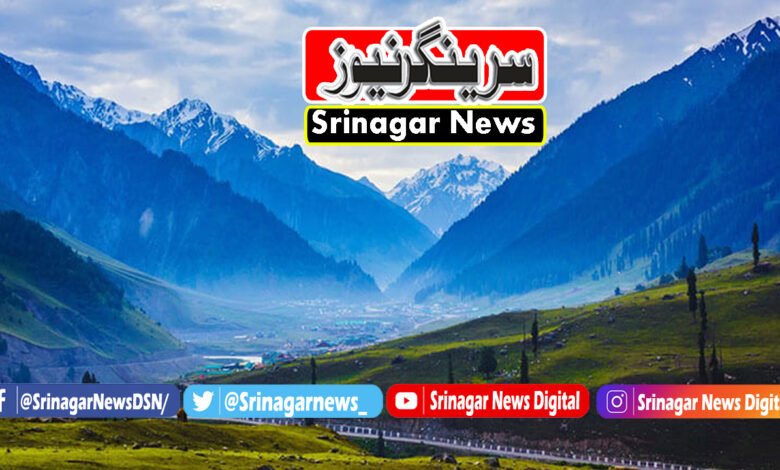 SRINAGAR, JUNE 01 : Sports Policy of J&K aims at consolidating the progress, espousing new initiatives, and making adjustments that enable the Government to promote sports with new resolve and fresh vigour thereby providing excellent opportunities to emerging and promising sportspersons.
The J&K Sports Policy 2022 intends to provide a roadmap for government departments, agencies, sports federations, educational institutions and other private sector partners and stakeholders, through which they can work efficiently, purposefully and in a coordinated manner from planning to implementation. This policy also has a provision to guide the vision that aligns and unifies efforts to develop and promote sports within the Union Territory.
The basic canons of the sports policy are to 'Scout'- identify talent and catch them young; 'Engage'- ensure grassroots inclusive engagement in sports and games; 'Facilitate'-provide sports infrastructure, facilities, know-how and training; and 'Recognize'- acknowledge the achievements and contributions through awards and further employment".
The government is creating a sports ecosystem through strategic interventions which would encompass the five levels of progression in a pyramidal structure, rising from broad base of Foundation Level to the highest point of Human Performance Index Development (HPID), with ethos of 'catch them young, train them well and keep them active till the end, for youth and 'include all' for the general populace. Identification, engagement, facilitation & recognition will form the operative principles for this pyramidal structure.
The policy has also incorporated various annual awards like award for excellence in sports for ten sports persons, J&K Khel Protsahana Award for Sports Association, and two veterans/ experienced sportspersons/ organizers or referees, Parshuram Award for 5 best coaches in different disciplines.
To motivate the UT's sporting talent, the new policy includes announcing special cash awards to the winners in Olympics, Asian Games, Commonwealth Games, Asian Championship, World Cup Championships, Youth Olympic Games, South Asian Games, and World University Games/ Championships; in the range of Rs. One lakh to Rs. One crore.
The winners in all recognized national competitions and national school games in various sports disciplines will be granted specified scholarships from the Directorate of Youth Service & Sports. The new policy also focuses on encouraging the specially-abled sportspersons through sufficient infrastructure and training facilities to ensure their full participation in various events.
Meanwhile, Jammu and Kashmir is scheduled to host international Junior Asian Pencak Silat championship in Srinagar and International Chess festival at Jammu.
This will be for the first time, J&K is scheduled to host two international sports events of which the junior Asian Pencak Silat championship will be held in Srinagar from 1 Sep to 04 Sep 2022 and international chess festival will be held at Jammu from 20 Aug to 28 August.
Notably, J&K Govt has allocated Rs 19.96 cr for procuring sports equipment for the school children as physical and sports infrastructure grants.
Moreover J&K Sports Policy also aims to realize the goals associated with strengthening the governance, legal and administrative system for the management of sport, games & fitness related initiatives in the UT-J&K.
"The institutional mechanism of the sporting structure within the UT-J&K has to align itself with the vision and mission laid out within the policy. The sports governance system of the UT of J&K works on the four cornerstones- Transparency, Ethics, Professionalism and Accountability," official said.
An online single window system of governance linked to the Aadhar card has been established for registration and membership of associations, specialised sports clubs, corporate houses, selection criteria, participation in events and usage of all related facilities provided by the Sports Department. To ensure that all the activities conducted are placed on record in an authentic manner, a geo-tagging / geo- location monitoring mechanism is followed.