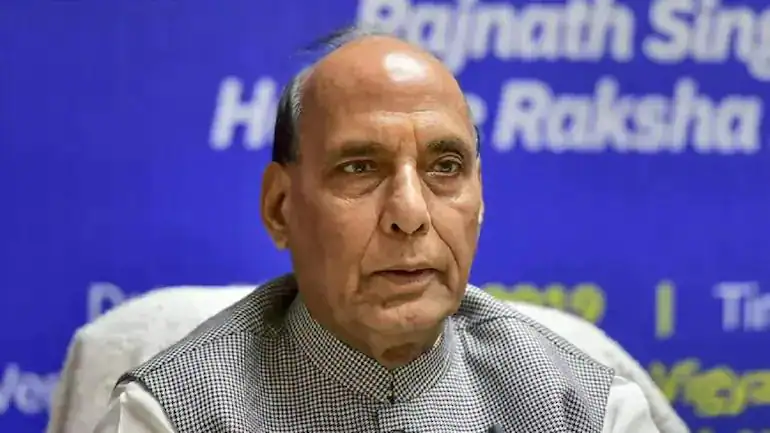 Srinagar June, 17 : Defense Minister of India, Rajnath Singh who is on two days visit to Jammu and Kashmir on Friday said that foreign conspiracy is behind the recent targetted killings in Jammu and Kashmir.
Addressing personnel at Jammu, Singh said that the recent targeted killings that have taken place in Jammu and Kashmir in recent times have been due to foreign conspiracies.
Singh said that the neighbouring country is sowing seeds of hatred and they do not want peace to prevail here and trying to disturb the peace and order here with all sorts of tricks and moves.
There is a need to foil attempts being made by the enemies of peace in J&K among people. "We will not let the forceful migration happen of any person from any religion or section", he said.
Speaking about the holding of assembly elections in Jammu and Kashmir, Singh said that the delimitation exercise concluded in J&K recently and there is a strong possibility that elections may be held by end this year.(KNS)