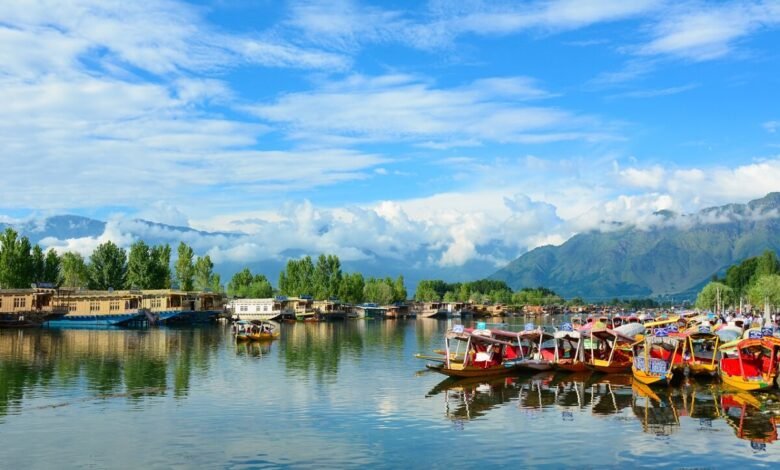 '33 works taken up to promote pilgrim tourism under Sufi circuit'
Srinagar, Nov 18 : There has been a significant surge in the foreign and domestic tourist arrivals in Kashmir this year as 21 lakh tourists including 27000 foreign guests have arrived in the Valley in the first seven months of the current year.
The official figures accessed by the news agency—Kashmir News Observer (KNO) reveals that the number of tourists who visited Kashmir valley during the year 2023 from Jan to September includes 20,73,552 domestic tourists, 27,326 foreigners.
This information was revealed by the Public Information Officer (PIO) in a reply to Right to Information (RTI) filed by the activist M M Shuja. "The officials of the Tourism Enforcement Wing maintain Tourist arrivals at all the entry points Viz Srinagar International Airport, Railway Station Banihal and Qazigund Tunnel," it reads.
About the development of new tourist offbeat destinations, the PIO said that the Department of Tourism Kashmir has identified 38 offbeat destinations under Azadi ka Amrit Mahotsav.
"All possibilities to develop tourism infrastructure at these spots are being explored." "At least 33 Number of works have been taken up for execution for promotion of Pilgrimage Tourism in Kashmir Valley under Sufi circuit during the current financial year," it reads.
The PIO has further said that the Tourism Department identified 75 off beat destinations across J&K including 38 in Kashmir Division."
"These Destinations are being developed under run-up to 75th Azadi Ka Amrit Mahotsav with infrastructure and requisite facilities for tourists.
The Department endeavours to exploit the tourism potential of these destinations with the involvement of locals, youth-clubs, PRIs and in convergence with other Departments," it reads.
According to the concerned information officer, the Department has been organising various events and festivals in these destinations.
"Recently the department organized Doodhpathri Winter Festival, Badamwari Festival, Yousmarg Spring Festival, Water Sports Event at Manasbal, 'Discover South Kashmir' at Kokernag & Verinag, Star Gazing Event at Verinag, Pre-Event for Miss World Pageant 2023, Bungus Festival, FAM Tour to Keran, Destination Wedding," it reads.
"A detailed roadmap is being prepared by the Tourism Department to develop and promote these destinations keeping in view their USP's and Tourism potential as well as potential in other areas including handicrafts, horticulture, etc," the official said.
It also said that the department was laying emphasis on engaging youth by liaising with Mission Youth Department and ensuring that employment opportunities are created for the youth in these areas.
"The Department is also making efforts to map the available infrastructure and resources in these destinations including tourist accommodation, food outlets, wayside amenities, etcetera and every effort shall be made to bridge up the infrastructural gaps," reads the RTI reply.
It also said that the department was rigorously promoting these destinations in the various road shows and travel marts across the country and exclusive brochures are being prepared to showcase the beauty and tourism potential of these destinations—(KNO)