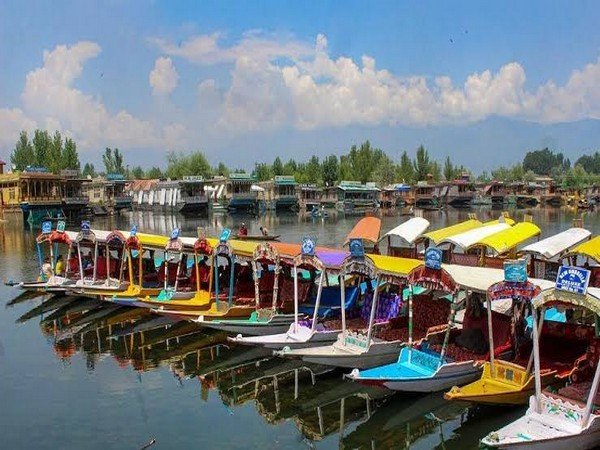 Srinagar, Sep 22 : Yet another element of adventure -water zorbing has been introduced at Dal Lake, which is drawing crowds in the form of locals as well as tourists.
As per news agency—Kashmir News Observer (KNO), Zorbing, a recreational sport, had taken off in the region in recent years as this facility was available in Sonmarg and Pahalgam earlier where it worked on the surface.
Now, Dal lake which is the main attraction in Srinagar, has the water zorbing where participants roll inside a transparent, inflatable sphere on the water's surface,
The facility has been introduced by a local entrepreneur with the help of the tourism department to give a next level experience of adventure to the visitors.
Pertinently, the Jammu and Kashmir administration earlier this year had invited expression of interest for operation of Zorbing balls in Dal Lake.
Taufeeq Ahmad, one of the entrepreneurs, who introduced this adventure sport at Dal lake said the main motive behind starting water zorbing is to add to the adventure options at the lake.
"We have many other options of adventure sports like Jet Ski, Pedal boats but Water Zorbing was missing. So, we took this initiative to introduce this sport at Dal Lake. We are witnessing a good response from non-local visitors as well as locals," he said.
Ahmad said all the features of the safety have been kept in mind while starting this adventure at the lake.
"We got the permission from tourism department and LCMA to start this service. On the first day of the service, we got many customers who were very happy to enjoy water zorbing," he said.
Meanwhile, the tourism players said that the majority of the tourists visiting the valley like to enjoy such adventures.
"Water zorbing at Dal Lake will inject new life to the Dal lake. It's a win-win situation as tourists get to experience something extraordinary, and it benefits our local economy. This adventure is very common in other states and we are sure tourists will love it," said Umar Ahmad Khan, a travel agent.
Sunaina, a tourist from Delhi, exclaimed, "This is like nothing I've ever experienced before. It's a unique mix of serenity and excitement. The clear water, the gentle breeze, and the beautiful scenery – it's a perfect escape from the hustle and bustle of city life."—(KNO)