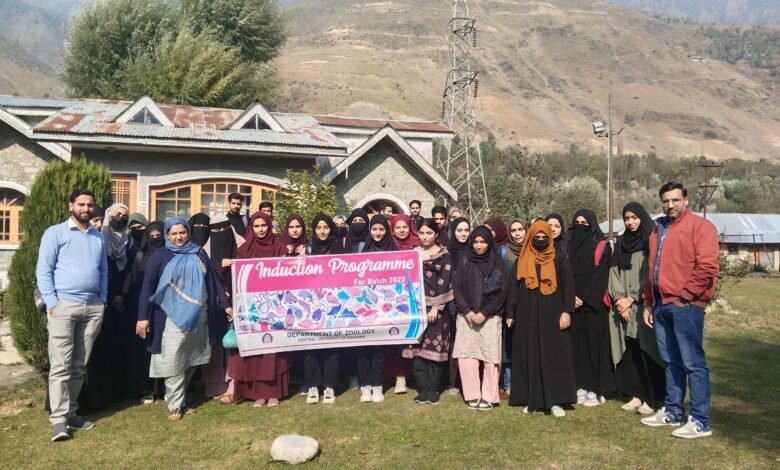 Ganderbal, Oct 23: The Department of Zoology, Central University of Kashmir (CUK) concluded the five-day induction programme for the new batch of students, which introduced the freshers to the varsity's academic resources and opportunities, and key aspects of campus life.
A lecture "Raising Voice against Harassments" was organised in which Dr. Mir Insha Farooq, chairperson of the Internal Complaints Committee (ICC), highlighted the ICC's role in addressing workplace harassment. She underscored the importance of respecting boundaries and discussed the Sexual Harassment of Women at Workplace (Prevention, Prohibition, and Redressal) Act, 2013. The students later interacted with faculty members from the Deptt of Politics and Governance.
A welcome party was also organized by senior students for the freshers in which Prof. M Yousuf, Dean, School of Life Sciences, who was the Chief Guest, congratulated the students for securing admission in the Department. Dr. Ibraq Khurshid highlighted the importance of holistic development, emphasizing skills beyond academics.
During the induction programme, the students were taken to the fish farm at Mamaar Kangan to gain hands-on experience in trout culture and entrepreneurship opportunities associated with it. The induction programme was organized by Dr. Ibraq, Dr. Muzamil, Dr. Hameem, and Dr. Arif.