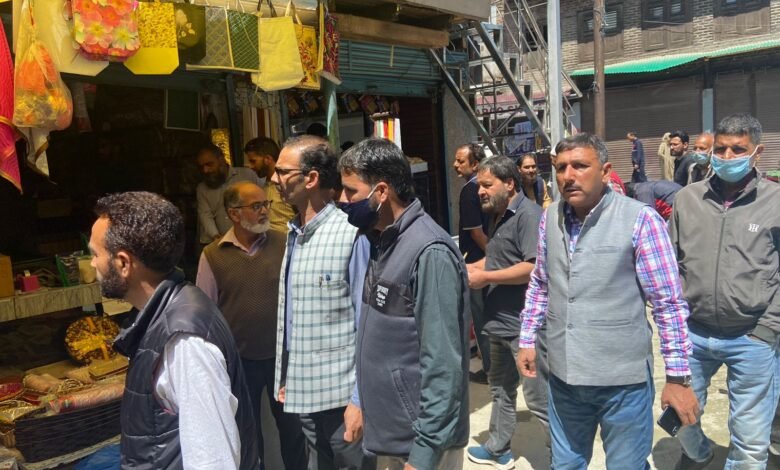 Anantnag, Apr 26: Authorities on Tuesday conducted an extensive market inspection in Anantnag town ahead of Eid-ul-Fitr.
An official said that a market inspection was conducted by a team headed by Incharge Tehsildar Zahoor Ahmad Shiekh alongside District CAPD Enforcement Officer Anantnag Farooq Ahmad and MC Anantnag on the directions of Deputy Commissioner Anantnag Dr. Piyush Kumar Singhla.
The inspection team, as per the official, realised a fine of over seven thousand rupees from erring shopkeepers which included bakery outlets and vegetable vendors besides destroying outdated commodities on the spot.
The team dealt a strict warning to the shopkeepers in indulging different malpractices.(GNS)