Kashmir
Multimedia
Jubilant J&K; J&K emerging as top destination for foreign, domestic investments
Govt. bringing wide-ranging reforms to improve governance, standard of living of citizens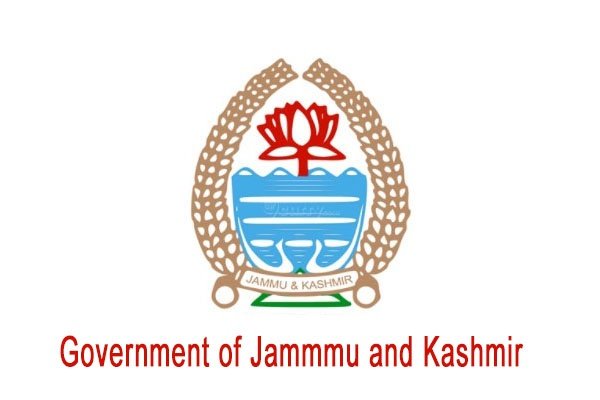 SRINAGAR, APRIL 26: Jammu and Kashmir is set to become the top investment destination in the country as it races up to various infrastructure projects and is reaching out to foreign and domestic investors through several forums and industrial summits.
According to officials, investors from foreign countries particularly middle-east are keen to invest in J&K with an investment of many folds which Jammu and Kashmir has not received in last 75 years.
Before arriving in Palli village in Samba to participate in the celebration of National Panchayati Raj Day celebrations, Prime Minister Narendra Modi met the a large delegation from UAE. The Prime Minister said that a new story of development is being written and many private investors are interested in Jammu and Kashmir. For seven decades of independence, private investment of only Rs 17 thousand crore could be made in Jammu and Kashmir. But, this investment is now reaching around Rs 38,000 crore.
The Lieutenant-Governor's administration in Jammu & Kashmir worked hard to convince Dubai-based investors to explore investment possibilities in the Union Territory. JSW Steel Ltd. and Apollo Hospitals Enterprise Ltd. became the first major corporations to buy land for their projects after the reading down of Article 370 in 2019.
The possession of 70 kanals of land (8.75 acres) has already been handed over to JSW Steel Ltd. In Pulwama's Lassipora industrial area to set up a ₹150-crore steel plant.
Similarly, Apollo Hospitals is setting up a 250-bed super speciality hospital in the Jammu region. The administration has already earmarked 100 kanals (12.5 acres) at Jammu's Miran Sahib for a medi-city, which will accommodate the country's top health sector corporates to invest here.
In Kashmir, Medi-city is coming up on 368 kanals (46 acres) in Sempora of south Kashmir's Pulwama district as many groups have also shown equal interest to invest in the medi-city. The Administrative Council had approved the transfer of land measuring 750 Kanals in favour of Industries & Commerce Department for setting up a Medicity.
The Operationalization of the Medicity will bring world-class health care infrastructure and facilities to the region, besides providing employment opportunities to the medical/pharma professionals, local pharmacists and vendors, SAC said in a statement.
An official of the Industries Department said that they are trying to bring in high tech investment, keeping the environment and people in mind.
"The UT administration is bridging three decades of lack of development. Jammu and Kashmir was never exploited the way it should have been for the larger good of people and the changes are visible on the ground," he said.
Unlike the past, the empowerment of J&K grassroot level workers was prioritised by LG administration which received praise from Prime Minister in his speech. The Prime Minister said that "celebration of National Panchayati Raj Day in Jammu and Kashmir marks a big change."
Prime Minister Modi expressed deep satisfaction and pride that democracy has made way to grass roots in Jammu and Kashmir. "Be it democracy or resolve for development, today Jammu and Kashmir is presenting a new example. In the last 2-3 years, new dimensions of development have been created in Jammu and Kashmir", the Prime Minister stressed.
Since the introduction of constitutional reforms in J&K in August 2019, the government has been focusing on bringing about wide-ranging reforms to substantially improve governance and enhance ease of living for the people of the region at an unprecedented pace besides domestic and foreign investment. The projects inaugurated and whose foundation stone was laid by PM Modi will go a long way in facilitating provision of basic amenities, ensuring ease of mobility and development of infrastructure in the region.
Prime Minister inaugurated the Banihal Qazigund Road Tunnel, built at a cost of over Rs 3100 crore. The 8.45 Km long tunnel would reduce the road distance between Banihal and Qazigund by 16 km, and reduce journey time by around one and a half hour. The tunnel would help establish an all-weather connection between Jammu and Kashmir, and bring the two regions closer.
Prime Minister laid the foundation stone of three road packages of Delhi-Amritsar-Katra Expressway, being built at a cost of over Rs. 7500 crore. They are for the construction of 4/6 lane access controlled Delhi-Katra-Amritsar Expressway from: Balsua on NH-44 to Gurha Baildaran, Hiranagar; GurhaBaildaran, Hiranagar to Jakh, Vijaypur; and Jakh, Vijaypur to Kunjwani, Jammu with spur connectivity to Jammu Airport.
The Prime Minister also laid the foundation stone of the Ratle and Kwar Hydroelectric projects. The 850 MW Ratle Hydroelectric Project will be constructed on Chenab river in Kishtwar District at a cost of around Rs 5300 crore. The 540 MW Kwar Hydroelectric Project will also be built on Chenab river in Kishtwar District at a cost of over Rs. 4500 crore. Both the projects will help meet the power requirements of the region.