Kashmir
3 militants killed in Kupwara identified as Pakistanis affiliated with LeT: IGP
Says 26 foreign militants killed this year so far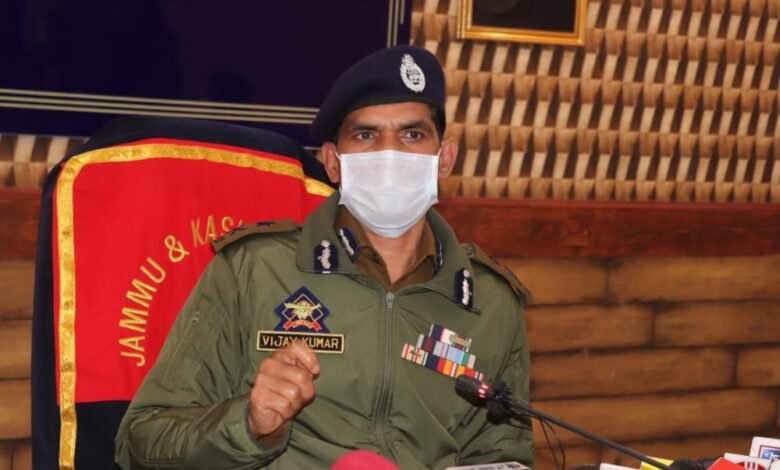 Srinagar, May 26 : Inspector general of police Kashmir zone, Vijay Kumar on Thursday said that the three militants killed in Kupwara have been identified as Pakistanis affiliated with LeT.
Quoting IGP on its official Twitter handle, Kashmir zone police said that from the incriminating materials recovered, the 03 killed militants have been identified as Pakistani, affiliated with LeT.
IGP added that so far, 26 foreign militants, of which 14 belonged to JeM & 12 to LeT, have been neutralized this year.
Earlier, an encounter broke out in in Jumagund village of Kupwara after secuirty forces foiled an infiltration bid in the area.
In the ensuing encounter three LeT militants were killed and incriminating material including arms and ammunition were also recovered from them. (KNS)