Kashmir
SKICC celebrates World Tourism Day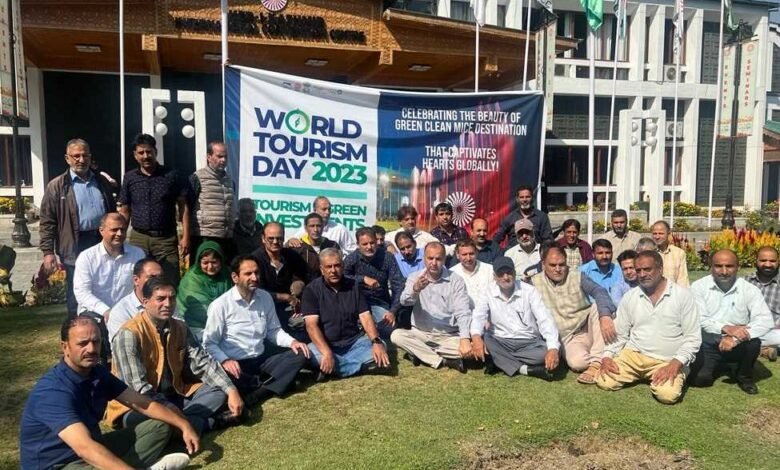 SRINAGAR, SEPTEMBER 27 : Sher-e-Kashmir International Convention Centre (SKICC) today celebrated World Tourism Day in which all the officials of SKICC participated.
On the occasion, Director SKICC, Bakshi Humayun Javed recited the oath for making SKICC the sought after green clean Conference centre of the country, which reflects the theme of World Tourism Day 2023 'Tourism and Green Investments'.
Addressing the gathering on the occasion, the Director said that while celebrating World Tourism Day, we are reminded of the immense potential that tourism holds in fostering economic growth, cultural exchange, and social inclusivity.
With its state-of-the-art facilities and commitment to excellence, SKICC has become a premier destination for conferences, conventions, and cultural events. He highlighted that SKICC continues to play a pivotal role in promoting tourism, economic development, and cultural exchange across Jammu and Kashmir.
On the occasion, the SKICC officials also participated in cleaning drive.