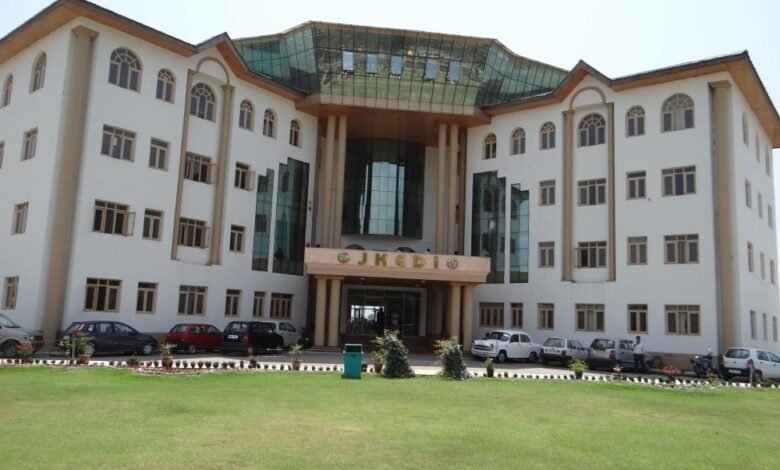 Srinagar March 28 : Ajaz Ahmad Bhat (IAS), Director, Jammu and Kashmir Entrepreneurship Development Institute (JKEDI) today presided over the valediction function of the 10-Day Entrepreneurship Development Programme (EDP) held at Centre for Women Entrepreneurship (CWE) in Srinagar.
The EDP was organized by JKEDI for aspiring female entrepreneurs. The candidates were apprised about basic business concepts like business plan formulation, marketing plans, accounts management, and many other topics of relevance.
While speaking on the occasion, Director JKEDI congratulated the budding entrepreneurs and assured them that the Institute will continue to provide support in the future as well.
"I assure all the budding entrepreneurs present here that our Institute will be just a phone call away. We will continue to handhold and support anyone in need," said Director, JKEDI. He also informed the candidates that they should take advantage of technology and social media to expand their business. Innovation and technology are vital for any startup, and I am certain that you can strengthen your ventures by adopting new technology. Women are proving their mettle in every field and entrepreneurship is no exception. They should come forward and avail benefits under different government schemes," he added.
Later in the function, the Director distributed certificates among the successful candidates. A number of the trained female entrepreneurs who participated in the valediction ceremony said that with the training program, they have gained a lot of confidence to embark on their entrepreneurial journeys. In Charge, CWE presented a vote of thanks and emphasized the need for the participation of females in such schemes and programs to overcome the menace of unemployment in the UT of J&K.