Job News
Kashmir
Multimedia
EJAC Demands release of salary of all employees On the eve of Eid ul Fitr,
Urges Government to release pending wages of adhoc, daily wagers and temporary employees as well.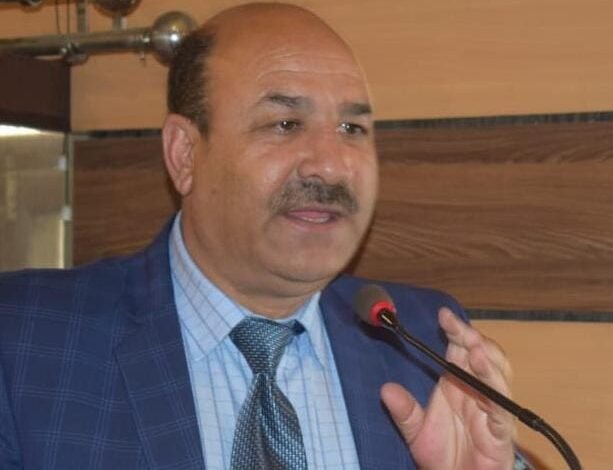 Wishes a blissful and sucessful Shabe Qadr to all
Srinagar,: EJAC has demanded release of salary of all employees including adhoc, daily wagers and all other temperory employees of Jammu and Kashmir.President Employees Joint Action Committee (EJAC) and Chairman JK Teachers Forum Mohammad Rafique Rather in a statement has appealed Government to release April salaries of the employees in advane on account of Eid ul Fitr. "The festival is considered the most important occasion amoung muslim community and is celebrated across the globe with great fervour and ardour ." Eid festival is just few days away and employees are expecting govt to release salaries in advance Therefore on this most important occasion i appeal authorities to release pay for the month of April so that Employees could manage Eid expenses and celebrate Eid with all joy and happiness ".He added."
He said that a large number of Adhoc ,Dailly wager and temporary/need base employees are without salaries for moths together thus it would be great injustice if their pending salaries which is aardvark meagre amount is not paid on this important occasion.He urged administration to release their pay and let their families celebrate this eid blithly.
President EJAC expressed hope that JK government will accede to this geniune and justified demand .
Wishing a Blissfull Shab-e -Qadr to all muslims in particular to employeesabbat fraternity
Mr. Mohammad Rafique Rather said that the night of power(Shab e Qadr) has a great significance and is better than a thousand months besides the annual decree of what will happen is revealed to the angels in this night.Therefore everyone should pray,recite holly Quran and offer Nafli Salah etc so that we are forgiven and our supplications are accepted.
He wished a blessful and successful Shabe E Qadr to all and expressed hope that Govt will consider the importence of this great occasion and release advance pay for employees.