Kashmir
Multimedia
Celebration of UT Foundation Day: Joint Director Information flags off IEC Van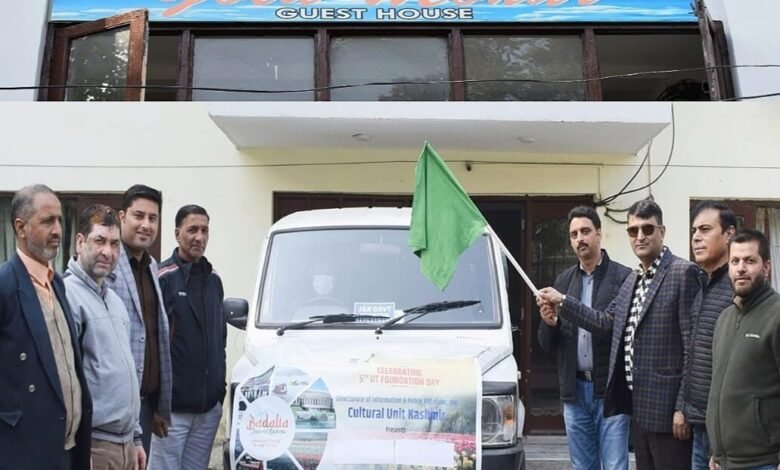 Our department will highlight developmental facets of "Badalta Jammu & Kashmir": JD
Srinagar, October 28,: The Joint Director Information, Kashmir Mohammad Aslam today flagged off Information, Education & Communication (IEC) Van to celebrate UT Foundation Day by creating awareness among the general public regarding the developmental progress and dynamic transformation of J&K during the last four years of Union Territory.
Deputy Director Information & PR, Bilal Ahmad Dar; Culture Officer, Burhan Hussain and other officers were present on the occasion.
Speaking on the occasion, JD stated that a team of officials will highlight progress of UT Administration in different areas which has transformed the lives of people. Besides, he said, they will also create awareness about the major beneficiary schemes being implemented by different departments.
He said that with the flag-off of IEC Van, the Information Department intends to educate general public about various achievements of UT Administration since the inception of Union Territory which saw new dawn of development, peace and progress.
Joint Director Information added that the department has orgainsed a series of programmes to celebrate UT Foundation Day through cultural events in the city during which prominent artists presented bouquet of theme based performances of Badalta Jammu and Kashmir.