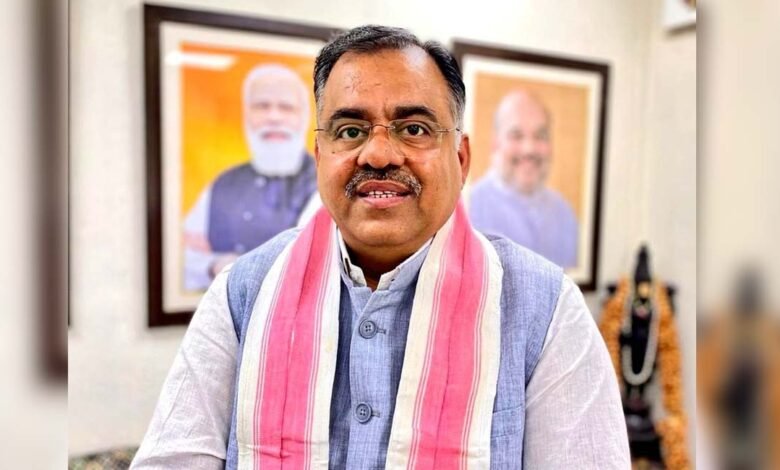 Jammu, Sept 29: Reacting to the "irresponsible" & "absurd" Utterances of BJP Senior leader Tarun Chugh, questioning role of PDP & NC, as well as Congress , over terrorism, JKPCC has asked as to why the BJP had shared power with PDP , as well allowed NC to share power in NDA, if their credentials on terrorism .were so doubtful.
BJP is in the habit of making irresponsible and questionable statements against political opponents but blaming their old allies of being pro terrorism, is the lowest form of their vocabulary. How unfortunate it is that ruling BJP tries to malign their once allies, by fake & false allegations and cheap rhetoric , JKPCC Chief spokesperson Ravinder Sharma said.
BJP begged before same PDP for more than two months to share power, on whatever terms, out of lust of power. It was running for making a pro separatist leader, as Chief Minister, after indulging in illegal, unethical and unconstitutional exercise of make-break of parties but were pre empted by PDP, by staking claim to government thus forcing dissolution of state assembly by Governor Satya Pal Malik.
It is shameful for BJP to make such wild & absurd allegations against mainstream opposition, who were their partners in power in the recent past, simply for the reason they won't oblige BJP again.
Who is BJP to issue certificate of patriotism when they have no history of any contribution in the freedom struggle rather shared power with Pro Pak muslim league.
Raising fingers on the Gandhi family and Congress party, who lost two Prime Ministers to terrorism, questioning their nationalist credentials, exposes their lack of knowledge coupled with arrogance .
Needless to remind them that their political forefathers were sharing power with pro pak muslim league , who was leading movement for separate Pakistan, when Congress was fighting british to "Quit India" under the leadership of Mahatma Gandhi, Pt Nehru, Sardar patel & ors, he added.