Kashmir
Police arrests 04 drug peddlers in Budgam; Contraband substance recovered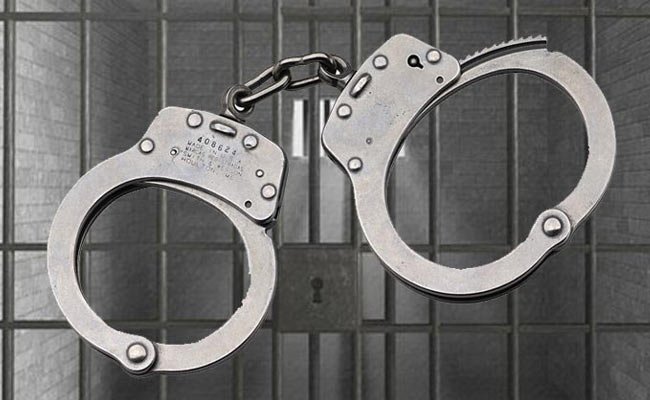 Budgam May 04 : Continuing its efforts to eradicate the menace of drugs from the society, police have arrested 03 drug peddlers in Budgam and recovered contraband substances from their possession. Besides, also arrested 01 drug peddler who was evading his arrest.
Officers from Police Station Budgam at a checkpoint established at Dedina Budgam near Filtration plant signalled a vehicle (Creta) bearing registration number JKO1AQ-5659 with 03 persons on board to stop, which tried to flee from the spot but due to alertness of Police Party, the vehicle was intercepted.
They have been identified as Shahid Ali Ratherson of Ali Mohd Rather resident of Khomani Chowk, Shuja Abbas Malik son of Ghulam Hussain Malik resident of Waterwani and Barkat Ali son of Ghulam Hussain Ali resident of Labertal. During their personal search, 3.96 gms of Heroin like Substance and 350 Alprazolam tablets were recovered from their possession. They have been arrested and shifted to police station where they remain in custody. Besides, vehicle used in the commission of crime was also seized.
Accordingly, a case vide FIR No. 130/2022 under relevant sections of law has been registered at Police Station Budgam and further investigation set into motion.
Moreover, one absconding drug peddler namely Mohd Rafiq Rather son of Mohd Subhan Rather resident of Nasrullahpora was also arrested who was evading his arrest in Case FIR No. 70/2022 of P/S Budgam from whom 22 gms of Heroin like substance was recovered from his possession.
Community members are requested to come forward with any information regarding drug peddlers in their neighbourhood. Persons found indulging in drug peddling will be dealt as per law. Our consistent actions against drug peddlers should reassure the community members that we are making efforts to keep our society free from the scourge of drug menace.