Kashmir
Multimedia
Wake up and fight social evils collectively before its too late: Qayoom wani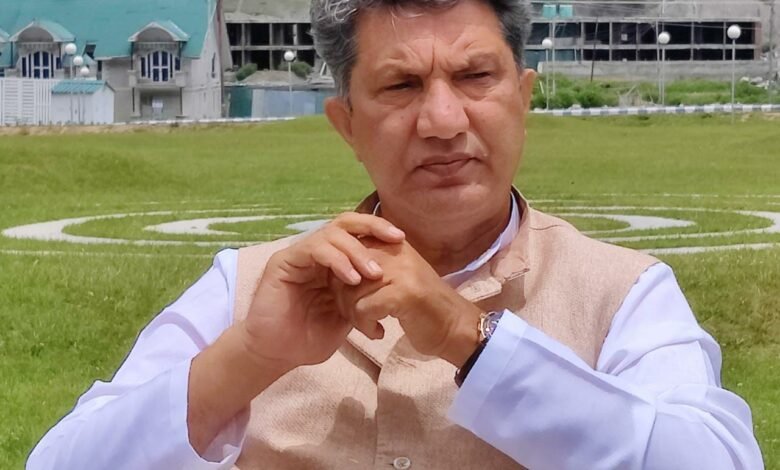 Srinagar: Jammu Kashmir Civil Society Forum has appealed all sections of society and govt corridors to wake up and fight the social evils that have engulfed the society from all sides.
In its general council meeting at Central office Gogjibagh Srinagar under the chairmanship of Abdul Qayoom Wani.
Taking the stock of situation of increasing social evils, drug menace,trade of supurious drugs, corruption,rise in domestic violance and suicides among youth the Forum expressed concern and discussed the causes and the possible remedial measures for the eradication of these things from the society.
The Forum chief patron Fayaz indrabi in his adress in the meeting termed the contemporary situation as a collective challange for Kashmiri society and its every conscious person with a sense of belonging.
Indrabi urged upon leadership of JKCSF to make this organisation strong at gross root level for welfare of society.
The other jury of leaders Nusrat Ahmad beigh sr vice chairman, Haji Farooq lone chief spokesman,Gh Qadir Dar chief advisor ,Mohd Akbar lone spokesman ,Haji Gh Nabi Malik sr prominent leader ,Ab Hamid peer sr leader ,Mohd Shafi kambay press secretary Muzaffar Ahmad being,Ali mohd wani sr leader ,Tariq Ahmad paray sr leader,Nisar Ahmad Mugloo Hilal ahmad paray ,Ab Qayoom Shah ,Abrar Ahmad khan leader ,Nisar Ahmad Bhat ,Syed Zubair Ahmad Bhat sr leaders of JKCSF had a detailed exchange of thought over the situation which the statement said has badly effected the society in genral and youth in particular.The leaders showed serious concern on the present situation in jandk and have retirated the stand of JKCSF to fight tooth and nail against the evils on non political basis and will keep this organisation purely social organisation in every situation .
Chairman Forum Qayoom Wani made a fervent appeal to all sections of society irrespective of region, religion, cast, creed and colour especially religious scholars, teachers, journalists, legal luminaries, student representatives to sum up their courage and unite for the collective fight against these ever increasing evils so as to uproot them from a society which is known for peace and modesty.
"Jammu and Kashmir Civil Society Forum is committed to support every move that guarantees character building of our future generation and we will continue to raise voice against every kind of injustice hurting the heart and playing with the sentiments of people of JK" the statement said
Notwithstanding the underneath moral- collapse of Kashmiri society by increasing social evils viz corruption, narcotic use, liquor, spurious drugs, the leaders of the Forum have decided to approach every section of society to wake up for a collective fight with a united peaceful strategy to save the society from moral collapse and to save the youth from immoral fall.
Chairman of the Forum, Wani appealed teachers who he said are always respected in the society and by their students to focus on character building of students by keeping vigil on their day to day activities while teaching the routine curricula.
The Leaders appealed the govt to regulate the gardens, parks, tourist places and hotels for checking so that culprits and drug pedlars may not find way to deviate youth into immorality and waywardness. By
Forum also appealed imams to play their role by preaching on the drastic impacts of social evils on individual life and on society.