Jammu
Multimedia
Politics
Stay away from parties creating communal rift between communities: Azad
Says those joining outside parties not going to help local populace anyway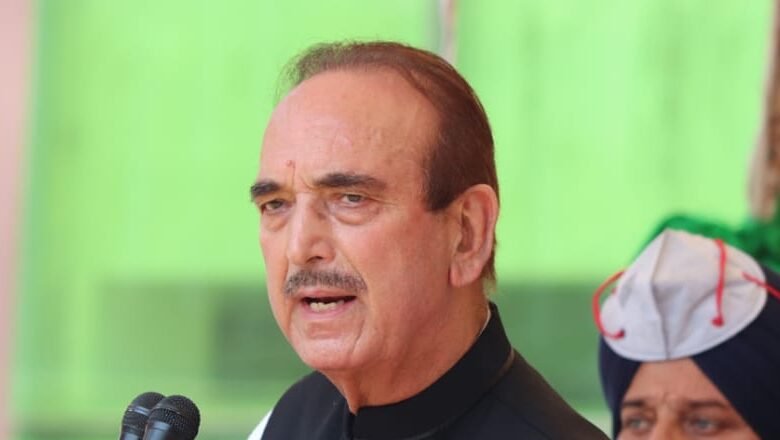 Srinagar, May 19 (KNO): Without naming Aam Aadmi Party (AAP), the former chief minister and senior Congress leader, Ghulam Nabi Azad said that those joining the non-local parties are never going to bring respite to the people with regard to the local issues they are facing. He also appealed to people to stay away from the parties that are hell-bent to create communal rift between the communities.
As per the news agency—Kashmir News Observer (KNO), addressing Congress party workers from Chenab Valley over phone, Azad said that those getting inspired with the outside political parties after witnessing their performance in Punjab and other places is not going to help the locals anyway.
"We as a locals know what people are facing and also how we are supposed to tackle the situation. We have to stay united and also stay away from the parties, who are hell-bent to create communal rift for their vested interests," he said.
"Joining these timely parties won't help in getting any benefit. Those who have joined them should be brought back. Showing them the right path is even our religious obligation," he said, adding that if someone has lost his way, you should not allow them to be on the wrong path.
"The party which emerges victorious in the polls will be able to address your concerns," he said, adding that "you have witnessed the militancy that has emerged in Punjab after the new government took over there."—(KNO)