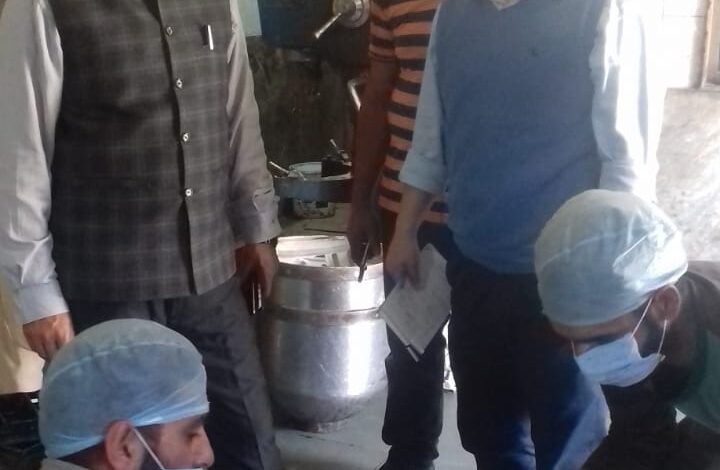 Srinagar: The Food Safety wing of Drugs and Food Control Organization has intensified market checking on the eve of Eid-ul-Fitter and during the last seven days 13 food business operators who mainly include the bakers have been sealed and the bakery items whichwerefound unfit for human use worth thousands of rupees were destroyed on the spot. Moreover a fine of Rupees1,76,500/-has been imposed by Adjudicating Officer, Additional District Commissioner Srinagar to 15 food business operators for not complying with the various provisions of Food Safety and Standards Act. The food business operators especially the bakers and confectionery manufacturers, nanwaiees, poultry sellers and butchers have been directed to maintain high standards of hygiene failing which stern action under relevant lawsof the Food safety and Standards Act shall be taken against the offenders.
It is pertinent to mention that kneading of dough at maximum places by bakers is being carried outby machines and not manually.
The department is in the process of allotting hygiene rating to all food manufacturers especially the bakery and the confectionery units and the process shall be completed soon.