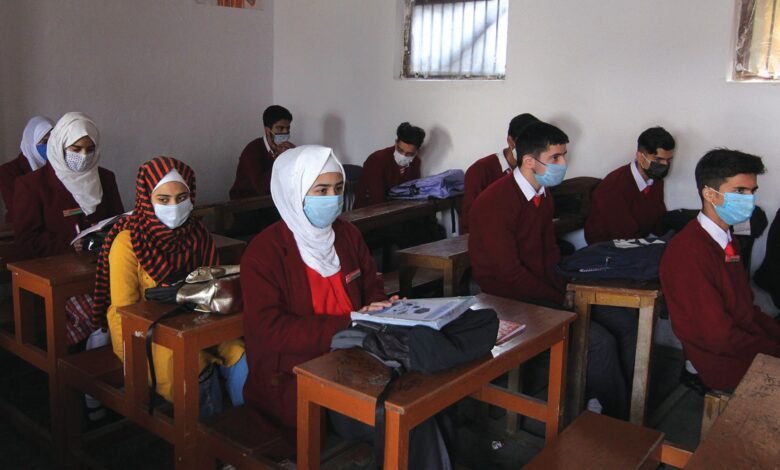 Srinagar: At least 27 percent children under 5 years of age group in Jammu and Kashmir are stunted while around 19 percent of the same age group are too thin, the National Health and Family Survey-5 (NHFS-5) has reported.
Official data with the news agency—Kashmir News Observer (KNO) said nutritional status of childhood undernutrition contributes to childhood diseases and is a major cause of child mortality in India.
"More than one-quarter (27%) percent of children under age five years are stunted or too short for their age which indicates that they have been undernourished for some time. Nineteen percent are wasted or too thin for their height, which may result from inadequate recent food intake or a recent illness causing weight loss and 10 percent are severely wasted. Twenty-one percent are underweight which takes into account both chronic and acute undernutrition," it said.
"Even during the first six months of life when almost all babies are breastfed, 35 percent of children are stunted, 24 percent are wasted and 28 percent are underweight," it added.
"Children's nutritional status in Jammu & Kashmir has worsened since NFHS-4. The percentage of children who are stunted (27%) has not changed in the 4 years between NFHS-4 and NFHS-5. However, the percentage of children who are underweight increased from 12 percent to 19 percent, and, in the same period, wasting increased slightly from 17 percent to 21 percent. The continuing high levels of undernutrition are still a major problem in Jammu & Kashmir," it stated.
The survey said that differences in the levels of malnutrition are more pronounced for several background characteristics. "Malnutrition is somewhat higher for male children than female children on all three nutritional status measures," it added—(KNO)