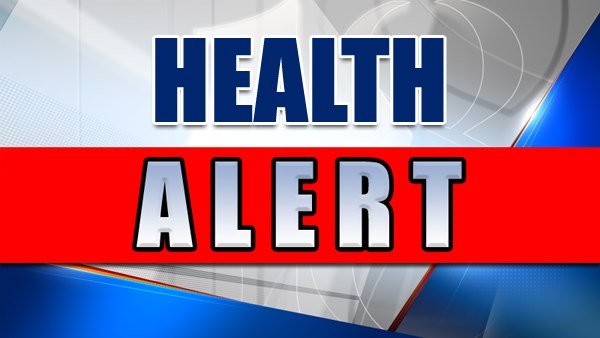 Doctors attribute rising heart attacks, strokes to pollution, sedentary lifestyle, fast food consumption
Srinagar, Sep 29: Heart attacks and strokes in Jammu & Kashmir have been rising, much like the rest of the world, and experts have identified pollution, insufficient exercise, and excessive consumption of fast foods as the primary factors contributing to this trend.
Cardiologists at several tertiary healthcare facilities in the Union Territory, who spoke with the news agency—Kashmir News Observer (KNO), revealed that the number of heart attacks in Jammu & Kashmir has nearly doubled over the past five years. They said the hospitals here have witnessed an almost twofold increase in the number of stent procedures performed in the last two years alone.
Dr A G Ahanger, a renowned Cardiologist, informed KNO that heart disease is responsible for approximately 27-31% of all deaths worldwide. However, about 85% of these deaths can be preventable if treated promptly, he said.
The doctor emphasised that any symptoms associated with heart disease should not be disregarded, and a proper investigation should be done to diagnose and treat the condition and save lives.
He suggested that people must adopt the 5S policy to minimize the risk of heart disease, which includes reducing SALT and SUGAR intake, avoiding SEDENTARY lifestyle, managing STRESS, and quitting SMOKING. Following these guidelines could help save lives and promote a healthy heart, he said.
Dr. Irfan, a cardiologist at GMC Srinagar, told KNO that the rate of heart attacks at SKIMS or SMHS has doubled over the last five years. "There has been a change in the pattern of heart attacks. In the past, there would be 70% fewer cases in the summers than in the winters. However, this is not the case anymore. We are now admitting more young patients with heart-related issues, and performing stent procedures and pacemaker implantations frequently," he said.
According to Dr Irfan, air pollution, rapid urbanisation, drug abuse, sedentary lifestyle, physical inactivity, fast food intake, stress, and smoking are all reasons behind the increased prevalence of hypertension and diabetes, which in turn lead to heart attacks. He also noted that young patients with heart problems were rare some years ago, but now it has become a daily routine.
Dr Irfan commented on the current situation in Kashmir, stating that many people have become reliant on others and are not taking responsibility for their own actions. He identified a trend towards seeking out only comfortable and easy work, which has been further enabled by the rise of online delivery systems and the work-from-home culture.
"Unfortunately, this sedentary lifestyle has contributed to a rise in drug abuse and associated health problems, including Endocarditis disease, which had previously been uncommon in the region. Even college-going females have been reported to be struggling with heart-related issues due to drug abuse," he said.
The doctor lamented that while Kashmir has made strides in terms of technological advancements, the population's overall health has suffered due to a lack of physical activity.
He advised that managing conditions like high blood pressure, diabetes, and cholesterol, as well as avoiding a sedentary lifestyle, quitting smoking, reducing stress, eating a vegetable-rich diet, maintaining a healthy weight, and regularly exercising can significantly lower the risk of heart attacks.
According to cardiologists, common symptoms of a heart attack include chest pain that feels like pressure, tightness, squeezing, or aching. The pain or discomfort may also radiate to the shoulder, arm, back, neck, jaw, teeth, or upper belly. Other symptoms can include cold sweat, fatigue, heartburn or indigestion, lightheadedness or sudden dizziness, nausea, and shortness of breath—(KNO)